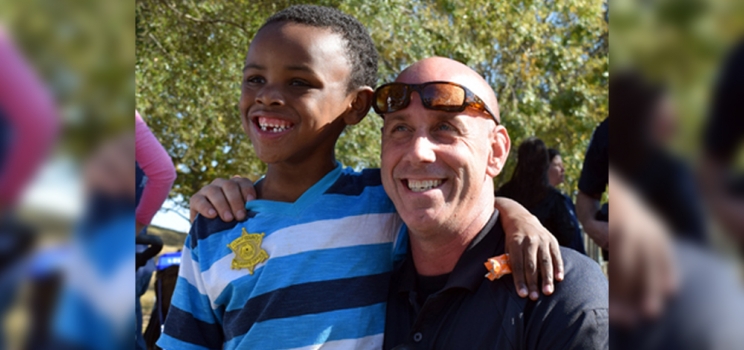 Donated: 79.30% / $25,000.00
Every year, our Lodge strives to reach out to those in need when we can. One way we are able to do this is through our Cops and Kids program, and with your support.
The Cops and Kids Program benefits under-privileged foster children right here in our local communities. These young people would otherwise not have as good a holiday season to celebrate.
In recent years, we have had the honor of taking 50 to 100 foster children shopping – and the program was a resounding success! Each year we hope to expand the number of foster children we can take out to shop, or simply share some precious time and gifts with. The children go on a shopping trip which is chaperoned by members of our Lodge. Items to be purchased for the children can be school supplies, warm winter clothing, and a few new toys for each child. This program is also helpful and instrumental in teaching children and youth that law enforcement officers are really there to help them.
In return for your support and contribution, we would like to list your name and/or business name on our website with our deepest gratitude.
Gold level donors can have their logo and a link to their website included within our online showcase as well!
Thank you in advance for your continued support and contributions to our FOP Cops and Kids Programs, as well as to our General Fund.
Remember that all donations are tax deductible, too. Coastal Carolina Lodge 12 Fraternal Order of Police 501c8 Tax ID: 57-0781146
Our lodge is dedicated to not only working for the betterment of our members and our profession but also to benefit the communities in which we are sworn to protect and serve. We believe that local law enforcement needs the support of their communities and we strive to work in collaboration within our communities to improve the overall quality of life. Our members consist of both retired and active law enforcement officers living in Horry, Georgetown, and Marion counties.
Each year, your kind support goes to fund our Cops and Kids Program – and towards our general fund for other lodge activities such as: the Special Olympics, Waccamaw Youth Center, and our Annual Memorial Service for fallen officers.